Two Professional Associates of the Institute – MIRIAM ROBBINS DEXTER and HEIDE GÖTTNER-ABENDROTH – were honored during the Association for the Study of Women and Mythology (ASWM) conference in San Francisco in May, 2012.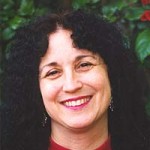 Linguist, Indo-Europeanist and author Dr. Miriam Robbins Dexter  received the Sarasvati Book Award for best scholarly non-fiction for Sacred Display: Divine and Magical Female Figures of Eurasia, co-authored with Victor Mair (Cambria Press, 2010).

Dr.Heide Göttner-Abendroth received the Saga Special Recognition Award in Women's History for her pioneering research in Matriarchal Studies.  She is the founder and director of the International Academy HAGIA in Bavaria.